Heidi Klum, Kat DeLuna, Oluchi Orlandi, Andy South, Laura Bennett, Kenley Collins, Emilio Sosa, Ping Wu, Peach Carr, Nicholas D'Aurizio and more celebrated the launch of Heidi Klum's versatile active wear collection called Heidi Klum for New Balance. This line is sold exclusively on Amazon as of October 7th in the United States, and will be available in Europe later this month.
Guests enjoyed CIROC Coconut Chic & CIROC Red Berry Glam, hors d'oeuvres, trampolines, and a private screening of Project Runway, featuring looks from the collection, including haute tunics, knits, woven tops, leggings and outerwear pieces, retailing from $32-168.
Here's a picture of Heidi showing off a great dress, shoes, and legs at the event.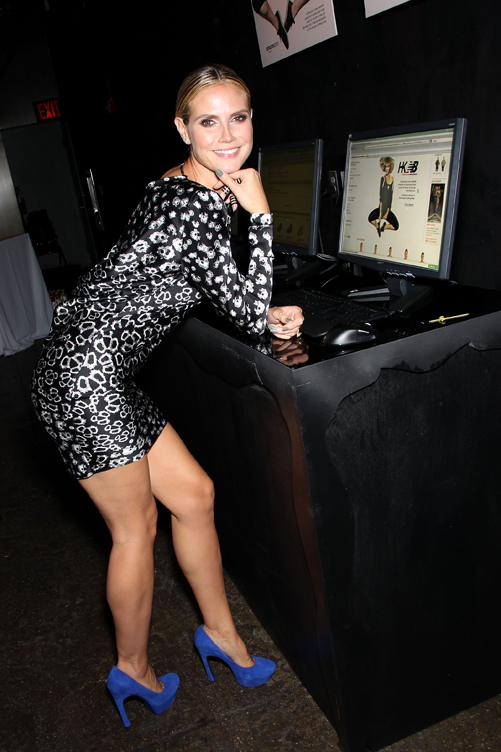 Related Posts
Heidi Klum in Lucky Magazine
HEIDI PREGNANT AGAIN!