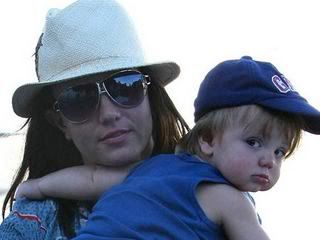 An LA County Superior Court Judge has taken custody away from Britney Spears and granted custody to Kevin Federline *no surprise there*.K-Fed has been granted physical custody of the minor children on Wednesday, October 3, 2007 at 12:00 PM until further order of the court.
The judge has advised Spears to go undergo random drug testing and take parenting classes.
I really feel for Britney…but maybe this might make her want to resolve the mess shes created and start fresh and hopefully she'll soon be the Britney she was during her pop princess years.
Related Posts
Britney Spears' Visitation Rights To Remain The Same
Britney Progressing