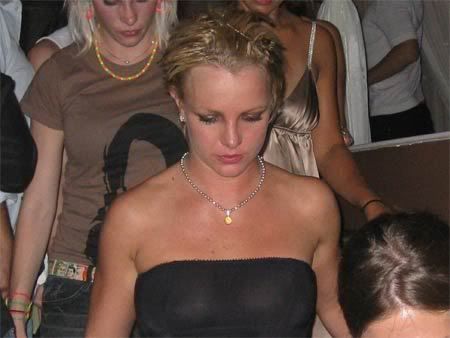 Britney Spear's lawyer Laura Wasser quit not too long ago and this time its her manager Jeff Kwatinetz who works for The Firm thats bailing.Kwatinetz, apparently was fed up with Britney's 'behaviour' at the VMAs including her whole last minute decision to change her outfit without notifying anyone about it.
Kwatinetz issued the following statement
"It saddens us to confirm media reports that we have terminated our professional relationship with Britney Spears. We have represented Britney for the past month. We believe Britney is enormously talented, and has made a terrific record. But current circumstances have prevented us from properly doing our job. We wish Britney the best."
Whats with everyone giving up on Britney? I agree shes gotten a little psycho out of control with all the head shaving and not-so-good performances, but give the lady a chance! Help her get her act together people!
Related Posts
Brit At Epitome Spa
Avril Lavigne's Anti-Britney Stance