I love her new look.Don't you? Pink is her colour.I'm so disappointed it took her this long to figure it out.
With her new pet Yorkie, which she named "London"
and her new parakeet(which I haven't really seen after the day she bought it), Britney is finally holding her life together.Oh I forgot to mention her children…who are probably locked in the parakeet cage because now Britney has more than she can handle.She has so many living creatures to care for.It gets really hard to keep track.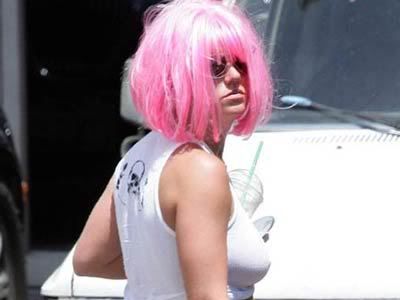 " alt="" />
I'd suggest her to let a bear take care of one of her pets, that way, it has a better chance of survival.
Related Posts
Bonding Time for Britney, Sean P. & Paris
Britney Spears Photos | Britney celebrates her birthday