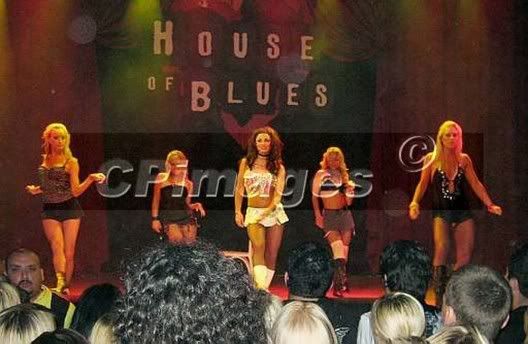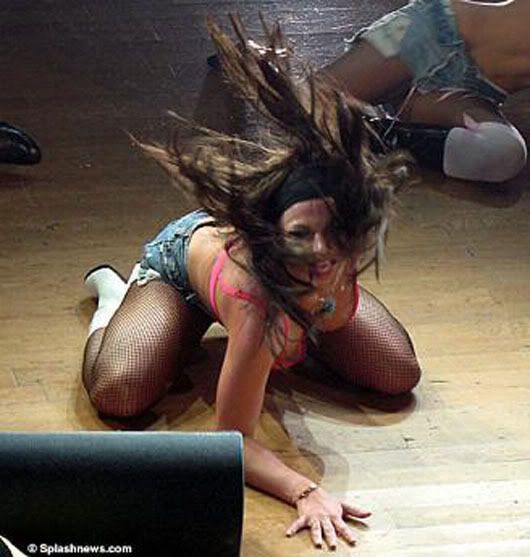 Britney performed alright… from 10:02 p.m. til 10:15 p.m. If you are counting, that was a whopping 13 minutes! She performed old songs, nothing new:
Baby One More Time (Remix)
I'm A Slave For You
Breathe On Me
Do Something
Toxic
She lip-synched her way through every single song.
A DJ opened the show before Spears hit the stage, wearing a brunette wig with a black headband, sparkling bustier, fur coat, white skirt and knee-high boots.
Her only words came as she was leaving. "Thanks everyone for coming," she told the packed club. I'm sure they are feeling every dollar of that high priced ticket they bought.
So she puts on some hooker get up, lip syncs a few songs and calls it a come back?
Source: Jen's Juice via Allie Is Wired
Related Posts
Britneywatch
BritneyWatch