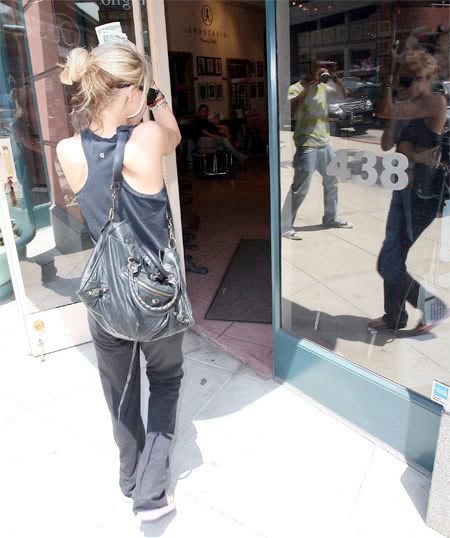 Nicole's trainer, Teddy Bass (who also trains Cameron Diaz) went into protective mode on his skinny client yesterday as the photogs chased Ritchie as she went for her work-out yesterday. 
Cameron Diaz and Victoria Secret's model Karolina Kurkova had no problem leaving the gym later on that day.
Related Posts
Joel and Nicole… mmm…
Nicole To Live The Criminal Life?