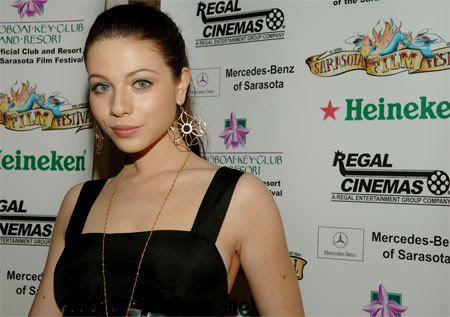 Michelle Trachtenberg looking cute as a button  at the Night Of 1000 Stars at the Sarasota Film Festival at Michael's On East in Sarasota last night. 
The next time you'll see the former Buffy star is in a bit part for Kickin It Old Skool [sic]
Breakdancing isn't dead. It's been in a coma.

A young breakdancer hits his head during a talent show and slips into a coma for twenty years. Waking up in 2006, he looks to revive his and his team's career with the help of his girlfriend and his parents.
 You can catch the trailer over here .  It could be awful and it probably is but it could be a funnier version of 13 Going On 30. 
Related Posts
New Couple Alert: Michelle Trachtenberg And Jason Lewis
The 6th Annual Tribeca Film Festival Picture Post