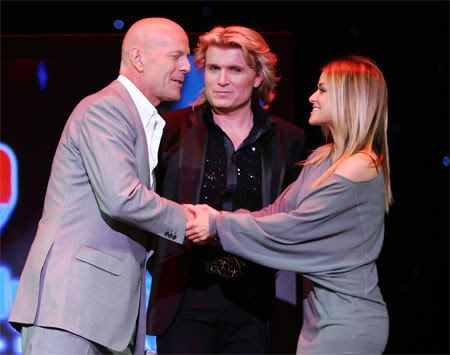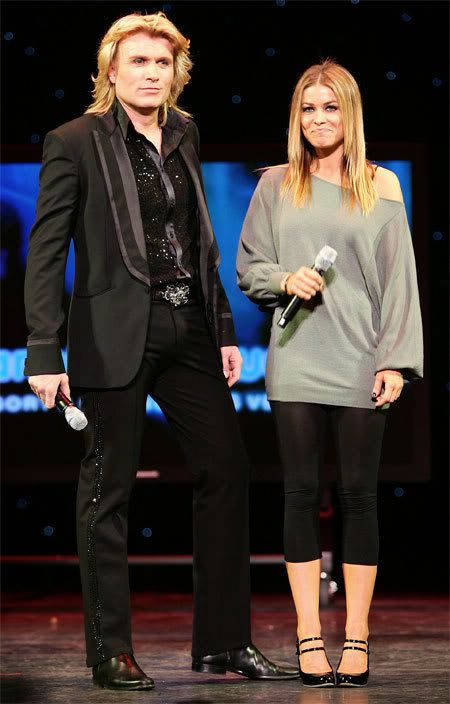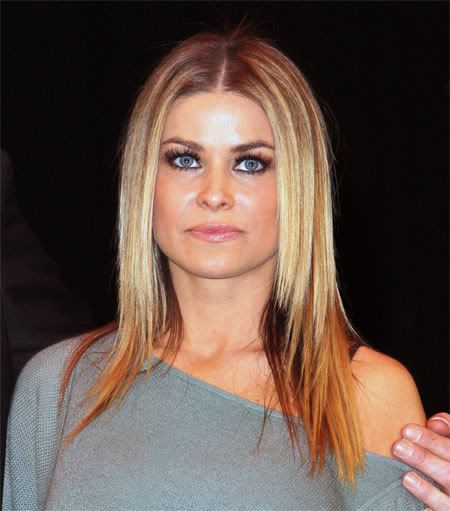 Las Vegas was treated to a flashy presentation yesterday to announce that the former Aladdin hotel-casino will be re-opened the Planet Hollywood Resort and Casino in September:
"We will be throwing the biggest party that Las Vegas has ever seen," said actor Bruce Willis, who was joined by actress Carmen Electra, Roger Clemens, Pete Sampras and "Sugar" Ray Leonard in introducing the revamped resort.

A $1 billion makeover of the Arabian-style resort has been in the works since private partnership OpBiz bought the Las Vegas Strip bankrupt property in 2004 for about $500 million.

The finished Planet Hollywood property is expected to have 2,600 movie-themed guest rooms and suites, along with two 50-story towers with 1,200 time-share residences, set to open around the end of 2009.

Opbiz co-chairman Robert Earl, who founded the Planet Hollywood International Inc. restaurant chain, also introduced several nightclub and restaurant offerings from New York steak house Strip House to L.A. celebrity hangout and pan-Asian restaurant Koi.
Carmen Electra will also be employed as the new Planet Hollywood resort as a magician's assistant.  Seriously. 
Hans Klok, the international sensation and fastest magician on the planet will team up with film and television star Carmen Electra for "Faster Than Magic," a new show at the Planet Hollywood Resort & Casino Theater for the Performing Arts with preview performances beginning in April.

"If you're a magician, the place you want to perform is Las Vegas," said Klok. "Now, with the creative team in place, bigger illusions than we've ever had, and the addition of superstar Carmen Electra, we're ready to bring our show to the most exciting entertainment city in the world."

"I've been approached many times to perform in Las Vegas and it's always been a dream of mine to do that," said Electra. "But it had to be the right show at the right time with the right people. When I had the chance to see Hans perform, I was blown away and knew that this was the right show."
Judging by the above pictures, Carmen looks thrilled to watch her career go down the toilet.  (By the way Hans Kloch is the blonde guy in the pictures with the ginormous bulge in his pants that looks like he belongs on The Young & The Restless)
Related Posts
Paying The Bills
Paying The Bills: Bom Chicka Wah Wah