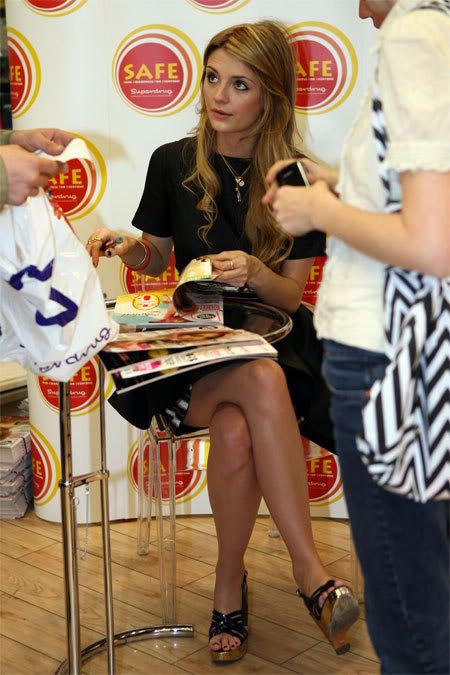 Mischa is the latest celeb to front Superdrug's SAFE (Skin Awareness For Everyone) campagin in Britian and is pictured above at the launch of the summer promotion looking the cutest she has in a long while:
"I spend a lot of my life in the sun and know how important it is to be sun aware and protect your skin.

"I hope that my support of Superdrug's important campaign will ensure everyone stays safe in the sun this summer whether at home, on holiday or even on the beaches of California."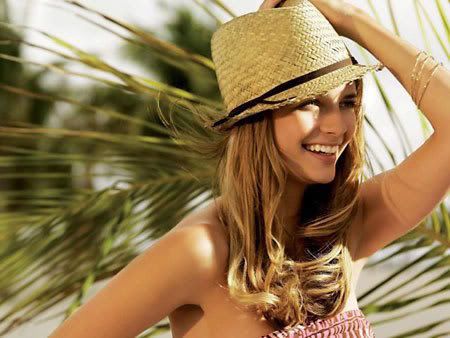 Deep stuff from Mischa there.  Since The OC has ended, we haven't seen much of Mishca as a working girl besides being a spokeswoman for KED's but she does have a few projects in the pipeline,
Closing The Ring – Scheduled for a September release and co-starring Shirley McLaine, Christopher Plummer and Neve Campbell
"In 1943, A dying gunner, who was in a crash involving a United States B-17, gives a ring to a local to return to his girlfriend in the USA. Fifty years later, a man finds the ring and tracks down the girlfriend and the history of this ring. Set in Belfast and North Carolina"
The Virgin Territory – Scheduled for a September release and co-starring Hayden Christensen
"Young Florentines regale one another in the Italian countryside while the black plague decimates their city"
Don't Fade Away – In post production – no release date – co-starring Beau Bridges, Ja Rule and Ryan Kwanten
Life was easy for Jackson White. With looks, brains, and athletic ability,the world's possibilities seemed limitless. But, when he came to New York City to pursue a career in the music industry, he was so seduced by money and status that he lost track of who he was. Now, with both his personal and professional lives on the edge of ruin, he's been called home to care for his dying father. While in North Carolina, he'll have to confront the friends he lost track of and the girl he never met
Malice In Sunderland – Not due to start shooting until September
Details the story of an American student who finds herself disoriented in Sunderland after being hit by a taxi. Billed as a contemporary take on Lewis Carroll's classic tale "Alice in Wonderland".
Related Posts
Mischa Barton: Stoner
Mischa Barton Does Elle