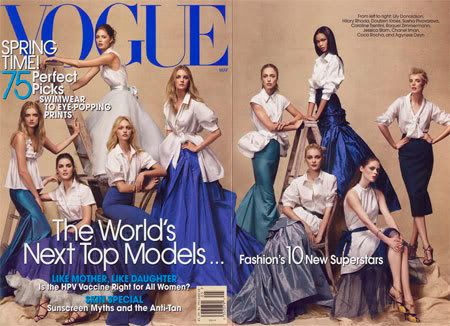 Vogue's may cover tries to convince us that these 10 girls are the next supermodels.  Some of these, perhaps but some of them judging by this cover could do with a little training from Tyra and Ms J before they can lay any claim to supermodel status:
From Left To Right:
Lily Donaldson
Lanvin's favourite model of the moment, one of England's top models  she has shot for Jil Sander, Burberry, Mulberry and D&G
Hilary Rhoda
Currently no.6 on models.com ranking this 20 year old American model is repped by IMG and has been compared to a young Brooke Shields, a favourite of Vogue recently, Hilary was name as the new face of Estee Lauder in January of this year
Doutzen Kroes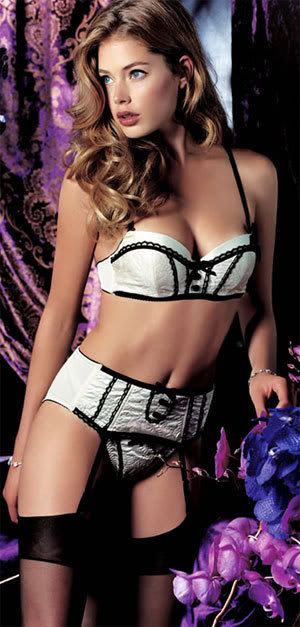 This dutch Victoria Secret's model was votel Model of The Year by vogue readers in 2005 and has just this month signed to a lucrative 3 year deal with L'Oreal Paris.  She's shot covers for Vogue and Harper's amongst others as well as campagins for Gucci, Versasce, D&G and many others. 
Sasha Pivovorova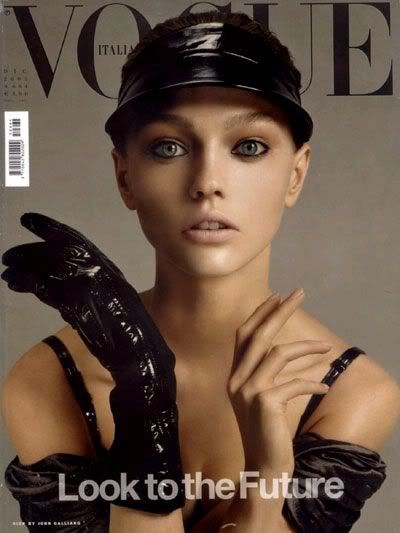 This 21 year old Russian model has been compared to a 'more feline' version of Australian supermodel Gemma Ward.  She is currently the face of Prada for the 4th season in a row and has modeled for Chanel, valentino, Prada, LV and Gucci
Caroline Trentini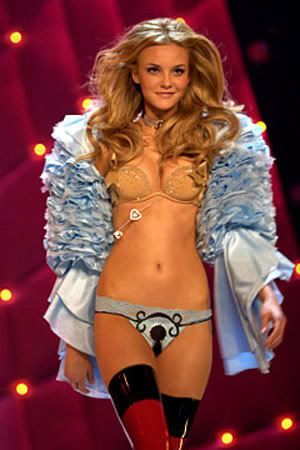 19 year old Carline is one of the crop of Brazilian supermodels but is of Italian/German descent.  She was scouted by Giselle's agent and has already become a Victoria's Secret girl as well as walkign teh runway for Calvin Klein, D&G, Versasce and appearing on the covers of Elle, Harper's and Vogue
Raquel Zimmerman
Another of the Brazilian supermodels, the 25 year od is a regular at Victoria;s Secret shows as well as appearing on teh covers of all teh Voues, W, Harper's and Pop and has shot campaigns for pretty much everyone from Balenciaga to Dior to Armanai
Jessica Stam
Currently dating Nicole Ritchie's ex DJ AM, this Canadian supermodel is one of the most in demand models of the moment.  Currently no. 5 on models.com, she is also the face of Armani, has a Marc jacombs bag named after her and is also a Vicotria's Secret model
Chanel Iman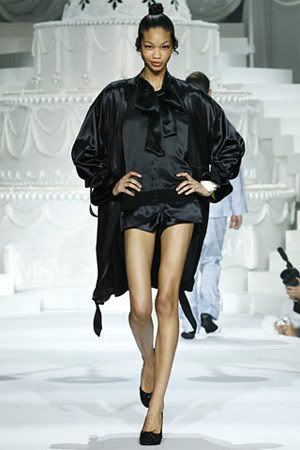 Probably, fashion's most talked about new-comer, Chanel has just completed her first full season of shows – with a list most models can only dream of, Marc Jacobs, D&G, Alexander mcQueen and Valentno.  She had to turn down LV and Lanvin because being only 15 she wasn't allowed to work on Sunday in Paris. 
Coco Rocha
Another Canadian supermodel, Coco was socuted at an Irish dance competition in Switzerland.  The 18 year old has already landed the Feb 2006 cover of Italian Vogue and Naomi Campbell told her she was 'her new favourite model'.  She's walked the catway for Stella, Lacroix, Marc Jacobs and shot the Balenciaga 2006 campaign
Agyness Deynn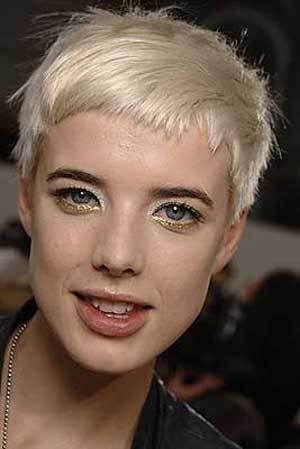 New York loves this 20 year old British model. She's walked the catwalks for Donna Karan, DKNY, Anna Sui, Michael Kors, Zac Posen and Tommy Hilfiger.  She's featured in ads for Burberry, Paul Smith, Vivienne Westwood and Cacharel.  She shot the November 200 cover of Italian Vogue and the Spring 07 Armani campaign
Related Posts
Doctor appointments
Miss USA's Big Interview