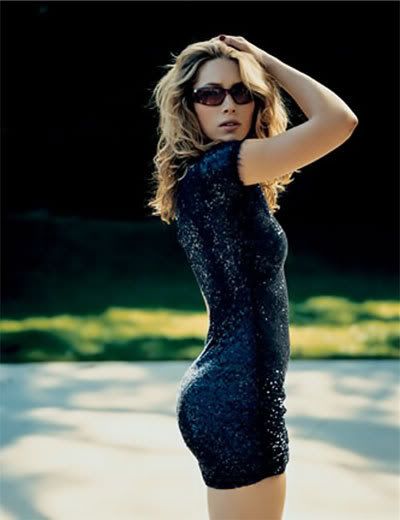 Scarlett and Jessica continue to duke it out for points on the 'who can score the hottest guy in Hollywood' game.  Scarlett is currently tapping the ass of what I would consider Hollywood's hottest bachelor, Ryan Reynolds but Jessica is continuing her point scoring quest by hooking up with GQ's Playboy Prince Of Pop, Justin Timberlake:
On April 8, Johansson, 22, drew stares at NYC's Carlyle hotel, where she dined with actor Ryan Reynolds and three others. "They were definitely together," says an eyewitness. The meal capped off a weekend of togetherness for the new couple, who ate Italian at Rao's and kissed at the club Azza on April 6, then feasted on burgers and pasta at Odeon, near the actress' apartment the next night. "She was very affectionate," says a fellow Odeon diner. Keep in mind that Reynolds, 30, had two dinner dates with Biel, his costar in 2004's Blade: Trinity, in late February and early March.
However, on April 6, Justin Timberlake (who hooked up with Johansson after she starred in his video "What Goes Around…") arrived at a friend's birthday party in Malibu, California, holding hands with Biel! Things got a tad more PG-13 from there. "If Jessica was talking to a group of girls, Justin would come over, kiss her neck and start making out with her," says one attendee.
My interest now is who Justin's ex Cameron is going to hook up with next.  The Charlie's Angel star was seen yesterday heading to the gym again yesterday looking very cute and very fit, I wonder what she would make of all this date swapping?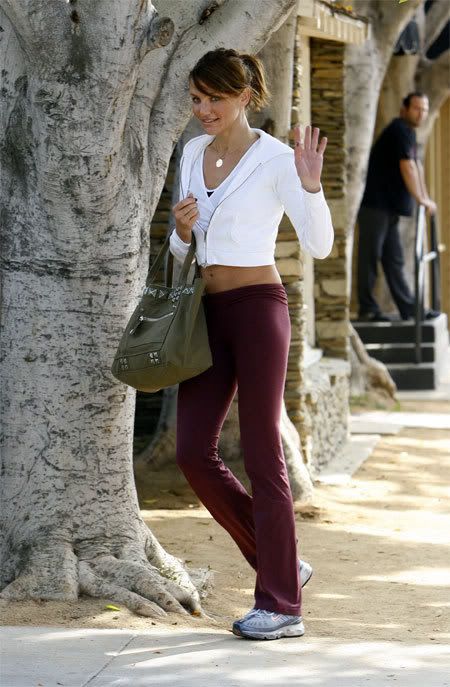 Related Posts
Jessica Biel Leaving Photoshoot
Why?