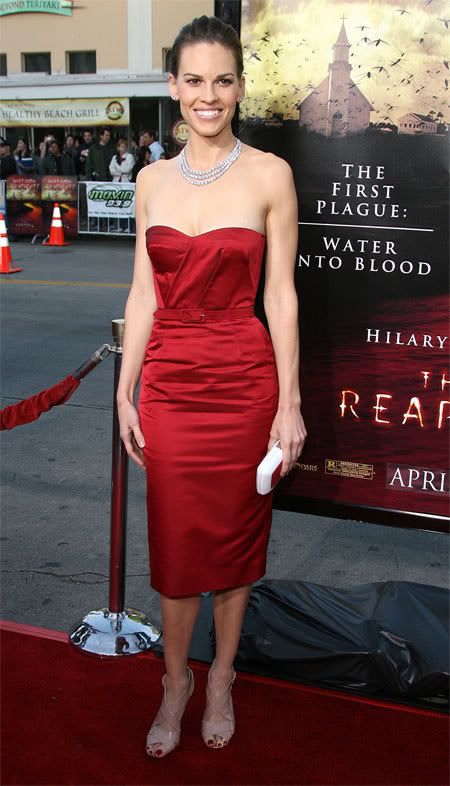 A very glamorous Hilary Swank at the premiere of her new movie, The Reaping.  Friend Charlize Theron also showed up to lend her A-list  support.  I say Hilary looks glamorous because I refuse to acknowledge that she is wearing those shoes.  Horredous. 
No reviews as of yet of The Reaping but here's the premise:
A former Christian missionary, who lost her faith after her family was tragically killed, has since become a world renowned expert in disproving religious phenomena. But, when she investigates a small Louisiana town that is suffering from what appear to be the Biblical plagues, she realizes that science cannot explain what is happening, and she must regain her faith to combat the dark forces threatening the community.
Related Posts
Charlize Theron in Vogue
Charlize Theron Hates Being Famous