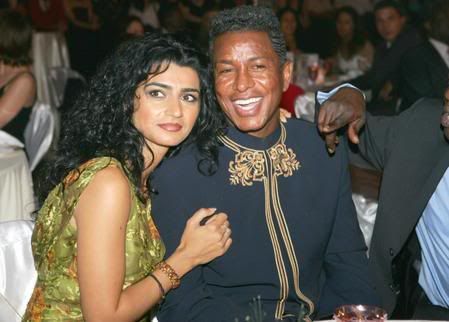 Jermaine Jackson, older brother of superstars Michael and Janet Jackson, is embarking on a new campaign.
 
          After he finished his stint on The UK reality show, Celebrity Big Brother, Jackson will conduct an anti-bullying campaign around schools, according to a Michael Jackson newsletter.
 
          Jackson and his colleague, Matt Fiddes (also a bodyguard to Michael Jackson) will start the campaign in several towns in the UK before moving down to London.
The Anti-bullying campaign was inspired by an incident that happened on Celebrity Big Brother involving Bollywood Actress, Shilpa Shetty, and several other housemates. The actress was bullied by several housemates as they hurled racist remarks at her. Jermaine came to her rescue and became a peacemaker in the house, helping to bring harmony in the home for Shetty and the other participants on Celebrity Big Brother.
 
          More details of Jermaine's campaign will be available soon.
 
Related Posts
Sarah Michelle Gellar is the latest Maxim cover girl
JENNIFER LOPEZ / JLo, GISELE BÜNDCHEN AND JESSICA BIEL IN LATEST LEIBOVITZ PHOTO SPREAD