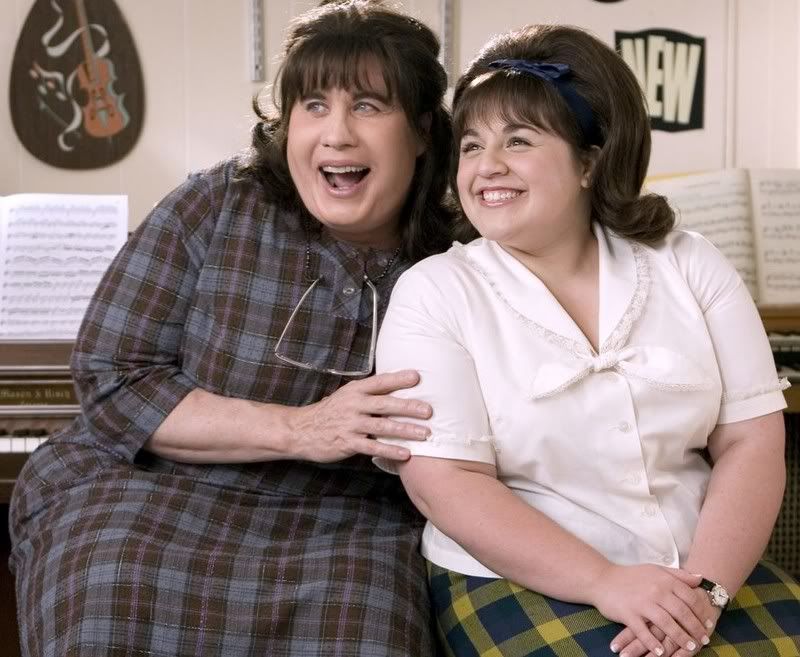 There were rumors about John Travolta starring in the upcoming remake of "Hairspray". Now we got the pixs.
Travolta is the new Edna Turnblad (pictured). Also in the photo with Travolta, is Nicole Blonsky who portrays Edna's daughter, Tracy Turnblad.  
For more details go to http://www.comingsoon.net/films.php?id=13502.
          This original 1988 film was a masterpiece. This one looks like a keeper, too!
 
 
 
Related Posts
JOHN TRAVOLTA TALKS ABOUT TOM CRUISE'S TIRADE AGAINST DRUGS, SCIENTOLOGY AND HIS SEXUALITY
St. Angelina Not Such A Fan Of St. John