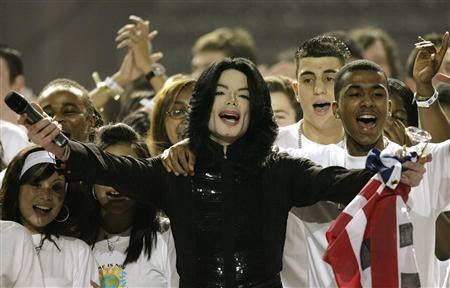 On Saturday, December 30, 2006, Michael Jackson was one of the celebrities who attended The Godfather of Soul's funeral  – James Brown.
 
            Rev Al Sharpton led the eulogy and told the 9000 mourners that James Brown would have wanted Michael Jackson at the funeral. Brown did not care what the media says.
 
Jackson eulogized the man who Jackson dubbed as "his greatest inspiration". Michael Jackson also told the crowd when he first saw James Brown's performance that he was electrified. "When I saw him performing, I knew that I wanted to do that for the rest of my life."
 
The mourners rose to their feet and gave Jackson a standing ovation. 
 
Those who were in attendance at Brown's funeral were Dick Gregory, Rev. Jesse Jackson, family, friends and countless fans.
 
Related Posts
Michael Jackson Back In The US?
King afraid to meet the Queen