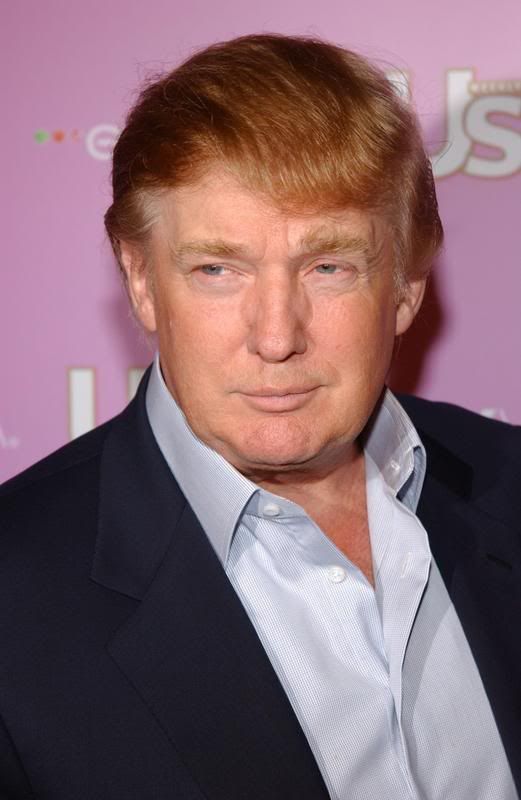 Most of us have heard about the feud between Real Estate Mogul/ Reality Star, Donald Trump, and a certain hostess (who shall be nameless) from "The View". Now it's going into its second week.
Things got nastier last week when this person posted on her blog site about Trump's alleged bankruptcies, his business and his personal woes. She even wrote a poem about him, accusing him of running the Miss USA Organization like a pimp. She stated that she obtained his financial information from an Internet encyclopedia website, Wikipedia. Donald Trump has a right to be mad. This woman was simply out of line.
I think what happened to him is wrong. He owns the Miss USA Organization and sets the rules for the young women who enter this pageant whether we like it or not.
These women know what they getting themselves into. These contestants are 18 to 26. They agree to follow the rules. They allow themselves to be exploited, fight to stay absolutely too thin, be somewhat artificial and stay sober at all times. We may not agree with their philosophy but it is their reality if they want to win.
I believe that this hostess from "The View" had no business interjecting herself into this drama like she was the moral authority. There are some people who do not approve of her lifestyle. We do not hear stories of people condemning her in the news. Intelligent people realize that you have to accept others just they way they are. If you don't agree with them, leave them alone.
Related Posts
Trump: On The Hollywood Walk on Fame
Trump: You're NOT Fired